Neufert House 2015
Photo: Noshe
Neufert House
1929 Weimar
Ernst Neufert planned a residential building with an architectural office.
Based on American models, the house (10x10m) was planned with a metre grid as a experimental timber house. Modern architecture, high functionality, economical and ecological execution were the basis of the design. The prefabricated supporting scaffolding was erected on top of the masonry with a cellar, garage and guest room in only two days. (Balloon frame principle)
To minimize manual labor, all parts were made in a local carpentry and assembled on site. After 6 weeks the house was completed.
The ground floor holds a kitchen with a separate entrance and multifunctional workroom. All rooms lead directly to the centrally located staircase. The window bands run across several rooms. The tent roof protrudes far beyond the foundation walls and protects the house from weather.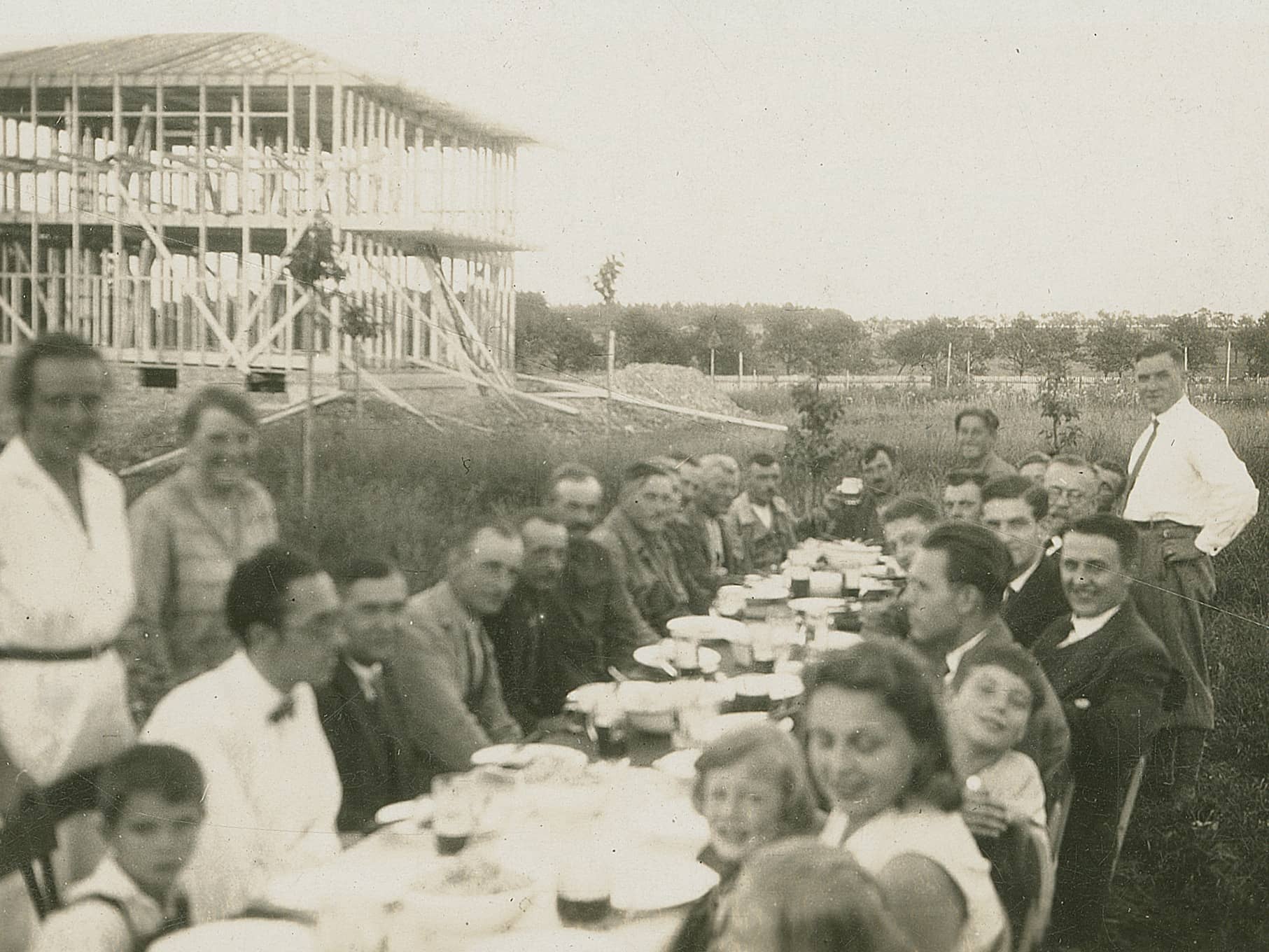 The roofing ceremony, Neufert House, 1929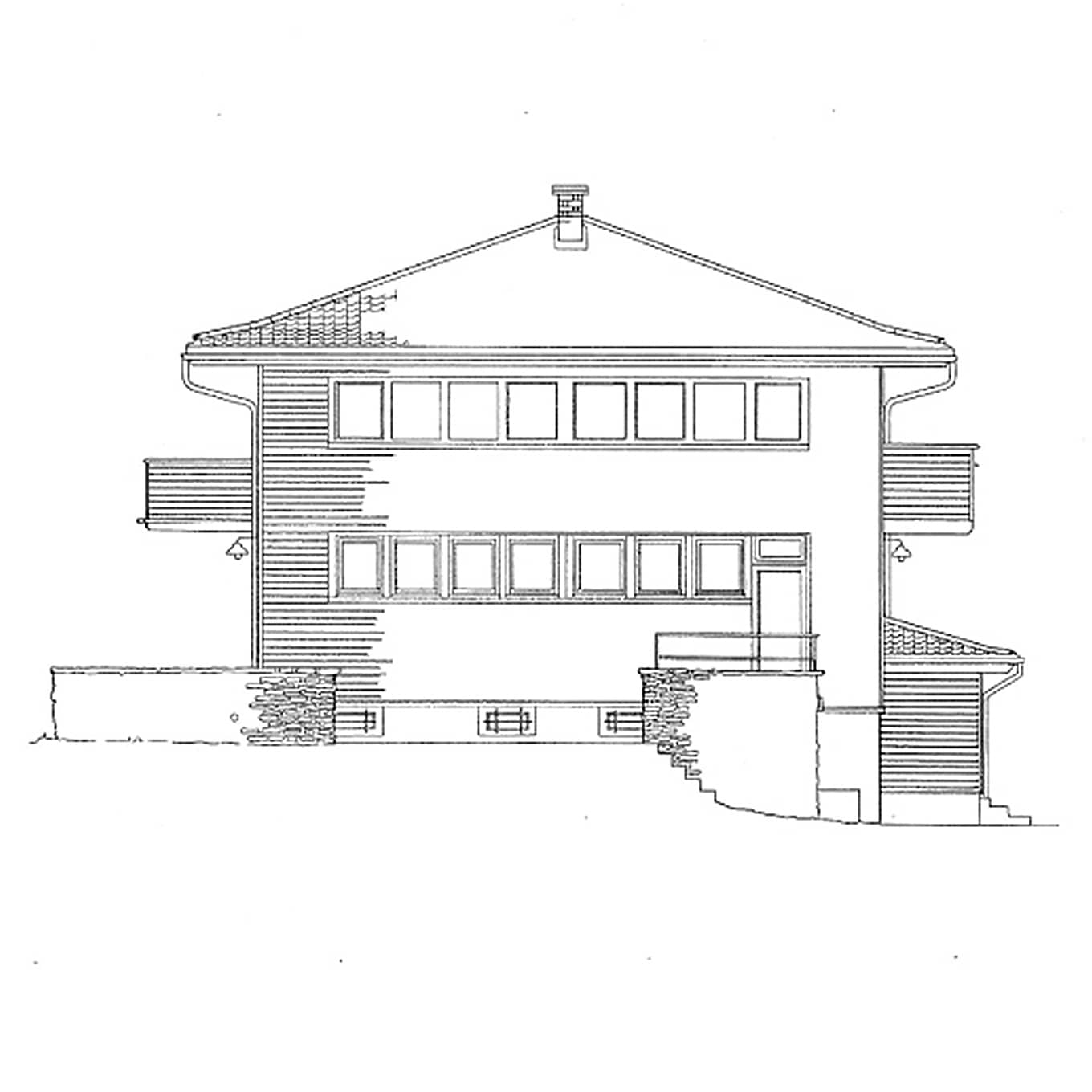 Neufert House east view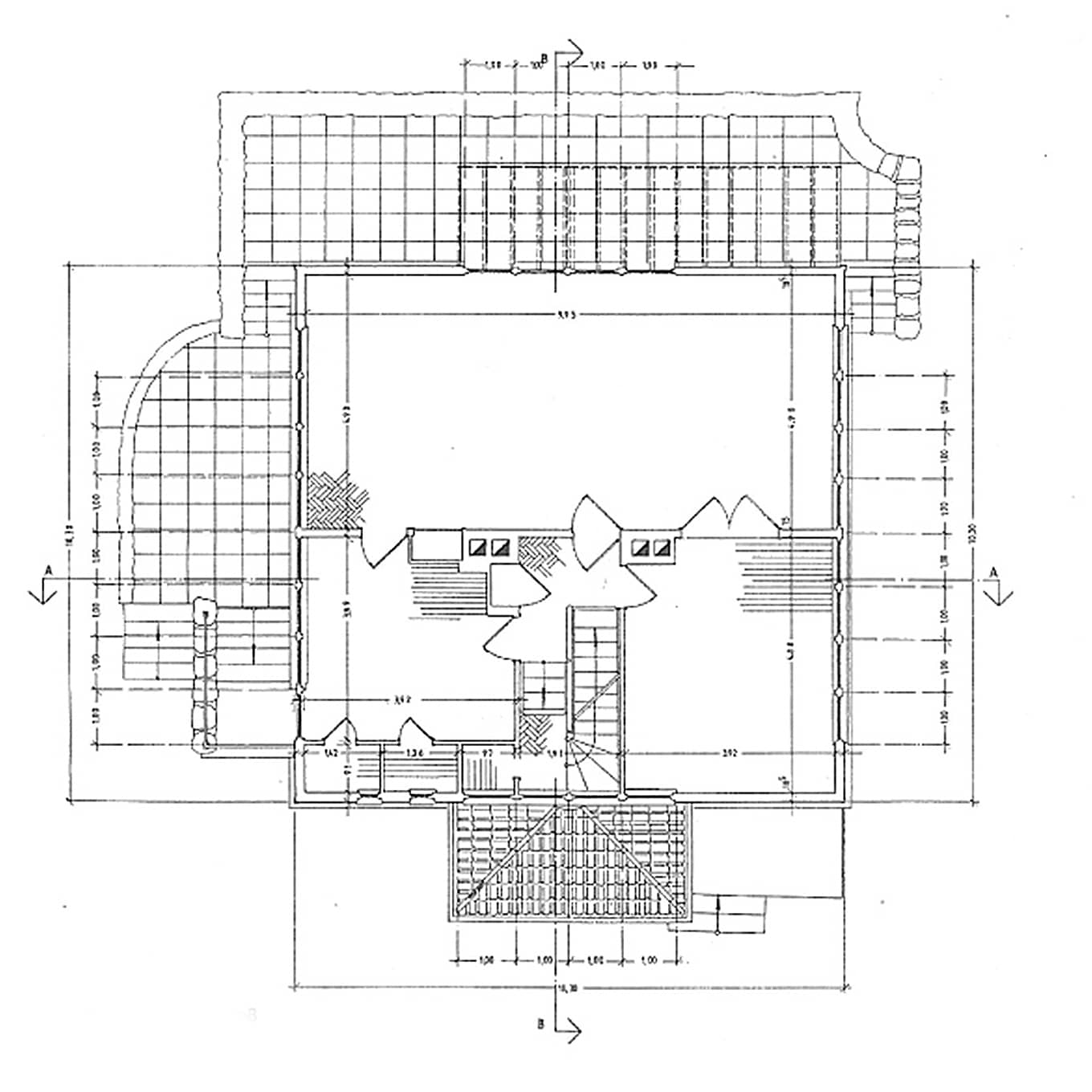 Ground floor layout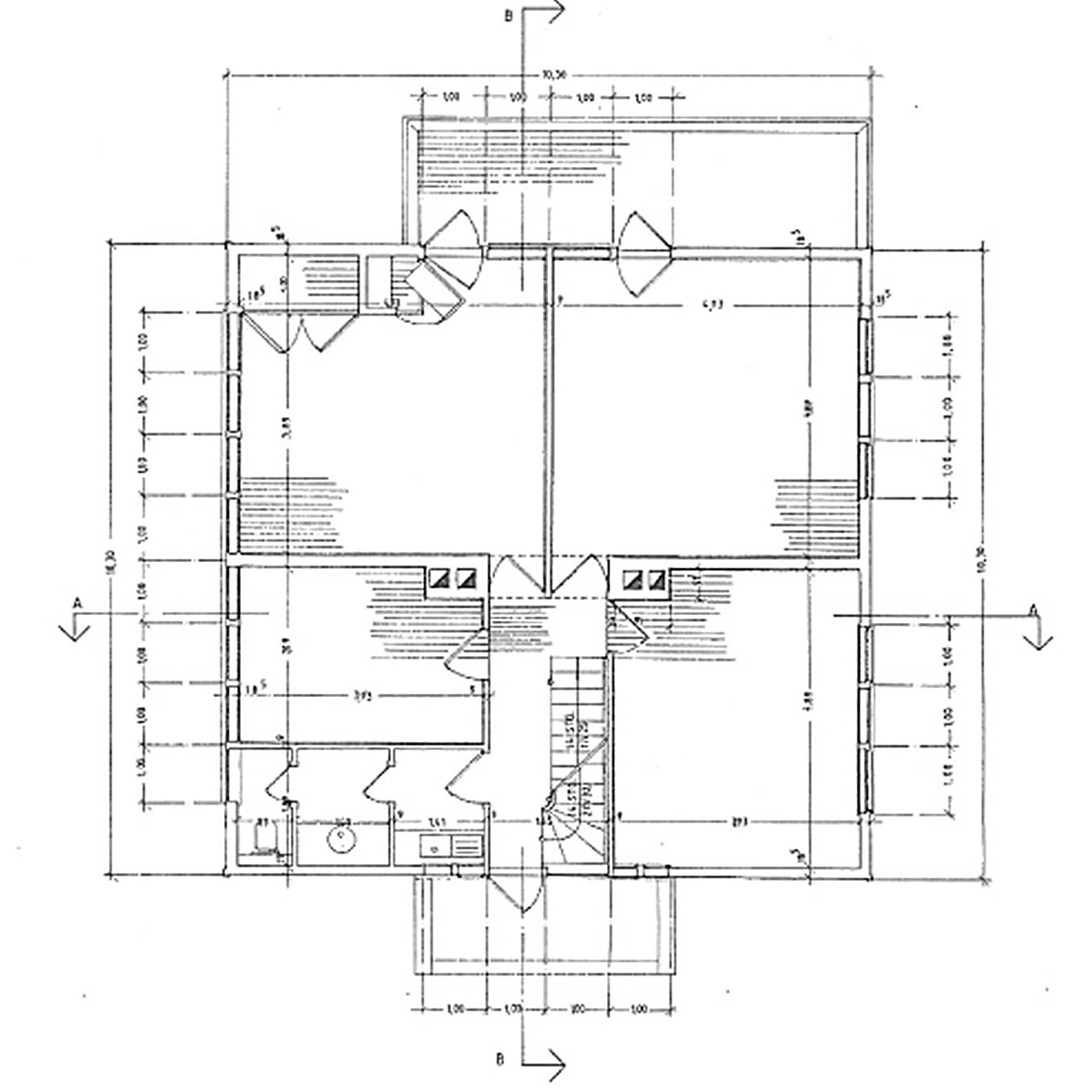 Upper floor layout
The bedrooms and the bathroom of the family were located on the upper floor. Two of these rooms lead onto a balcony.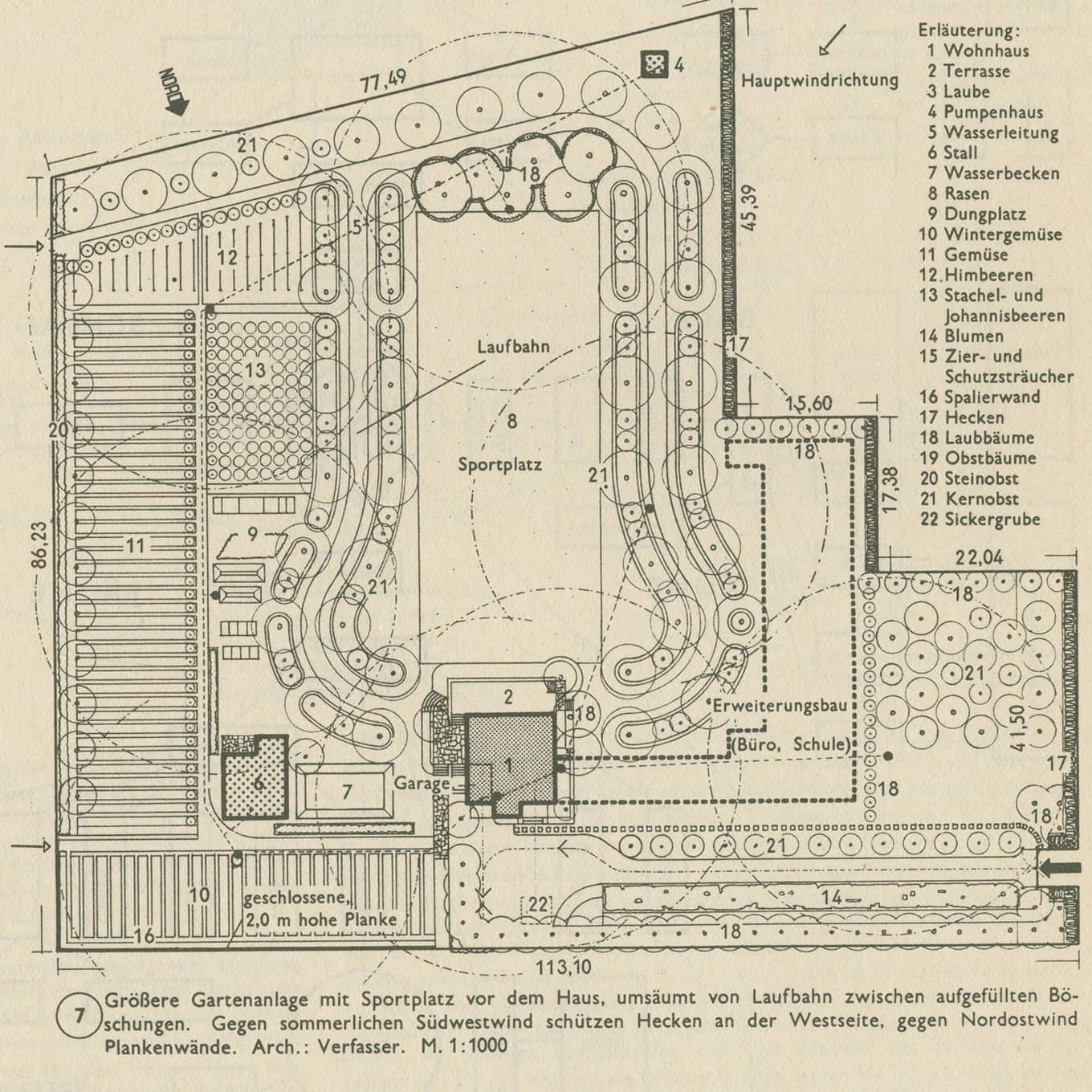 Plan of the garden
Parts of the trees in the garden bear witness to Neufert's original plans to surround the house with a self-sufficient garden.
For the orchards and flower beds Neufert planned a water ring line for automatic irrigation. A compost heap and a septic tank were planned for the disposal.
After reunification, the "Neufert House" was restored
to its original state and extensively renovated.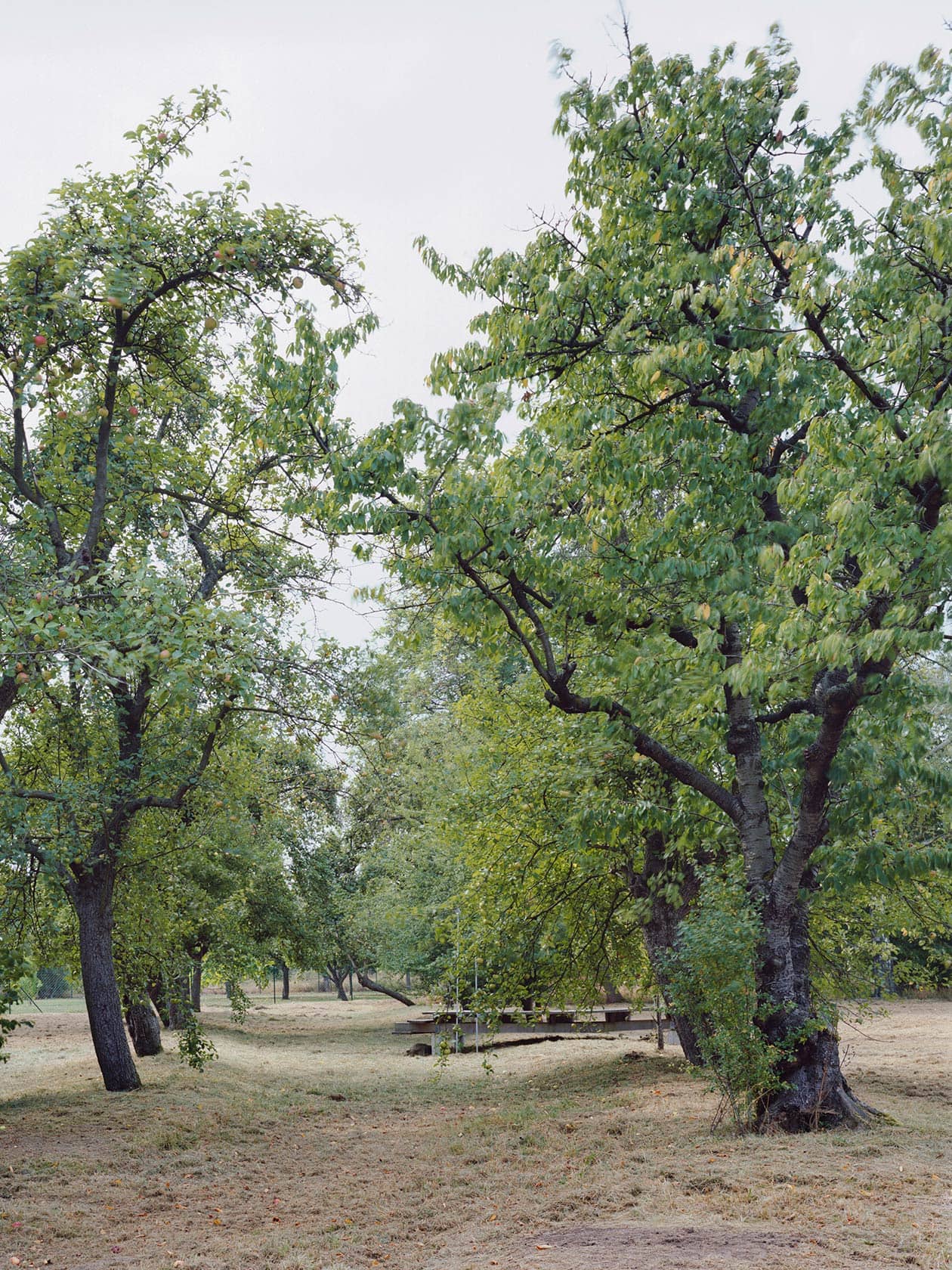 Photo: Noshe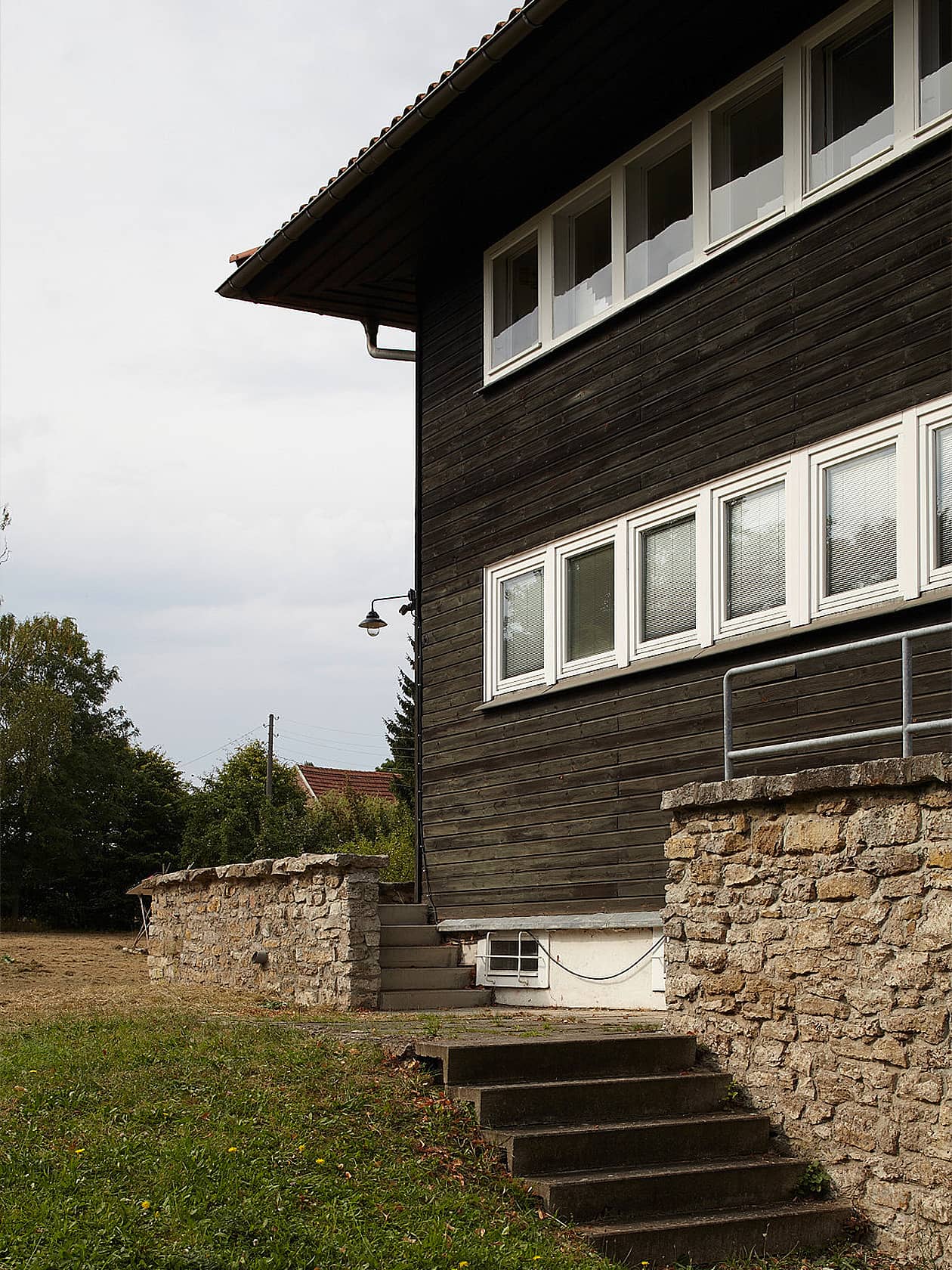 Photo: Noshe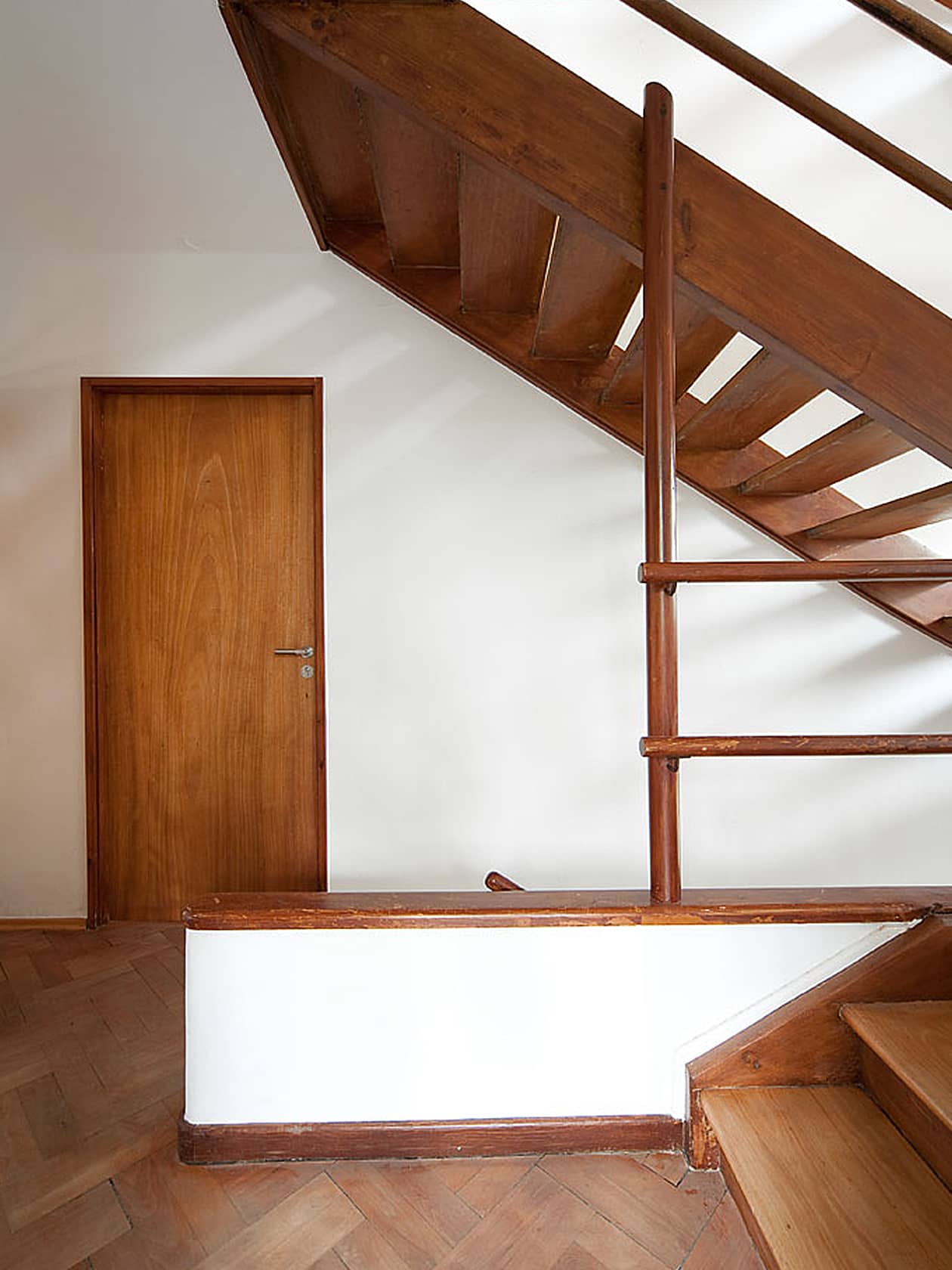 Photo: Noshe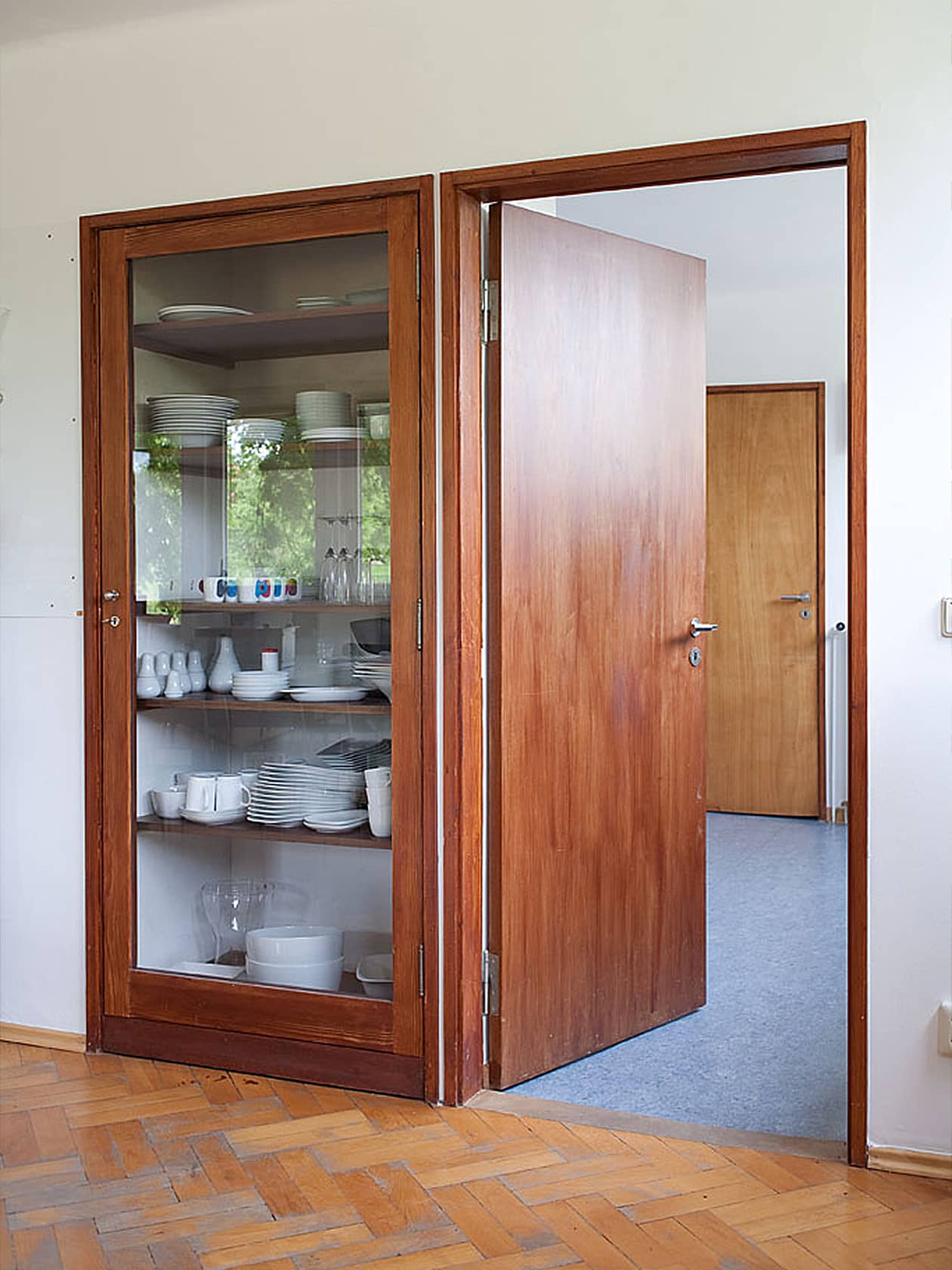 Photo: Noshe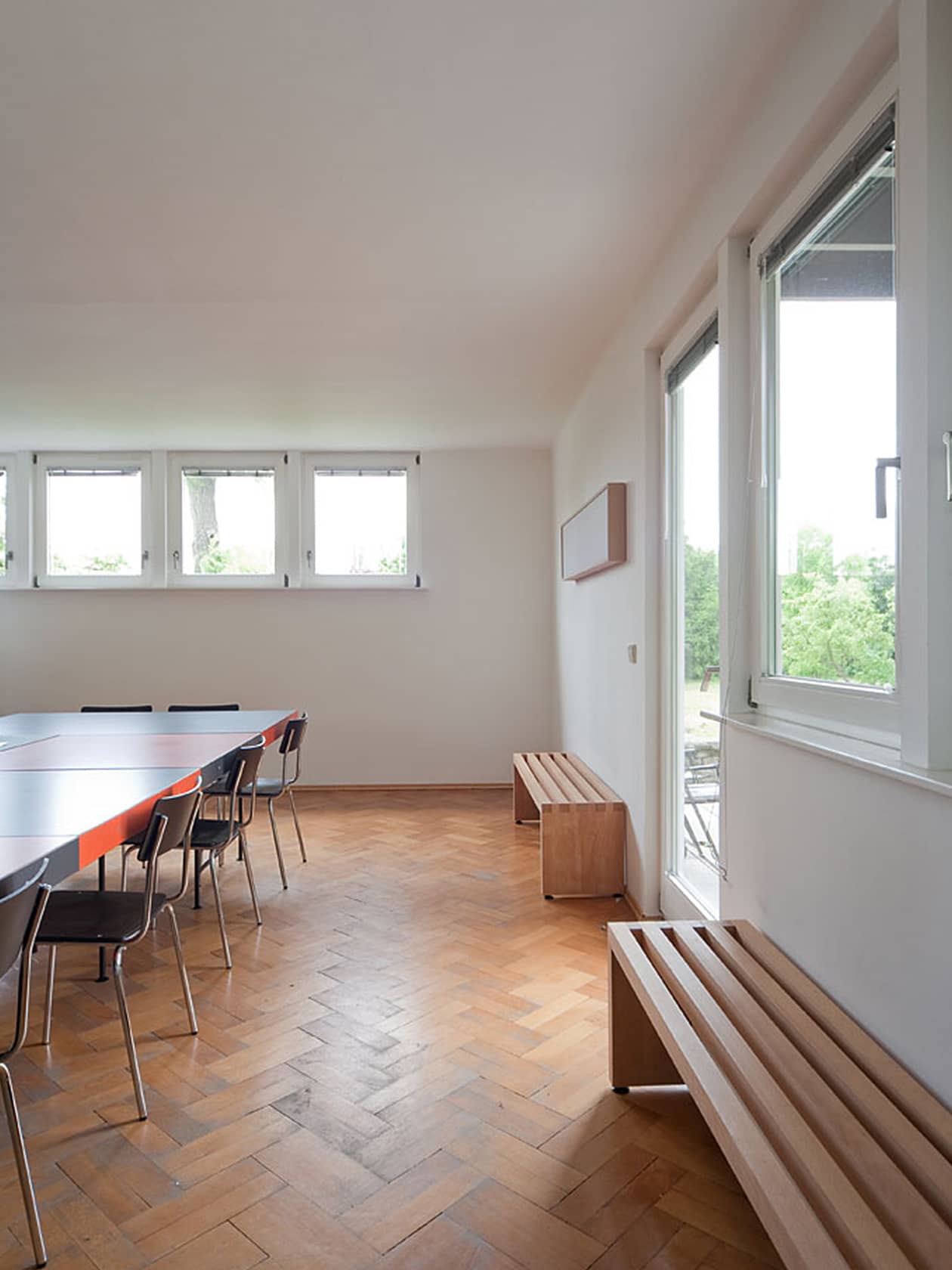 Photo: Gunter Binsack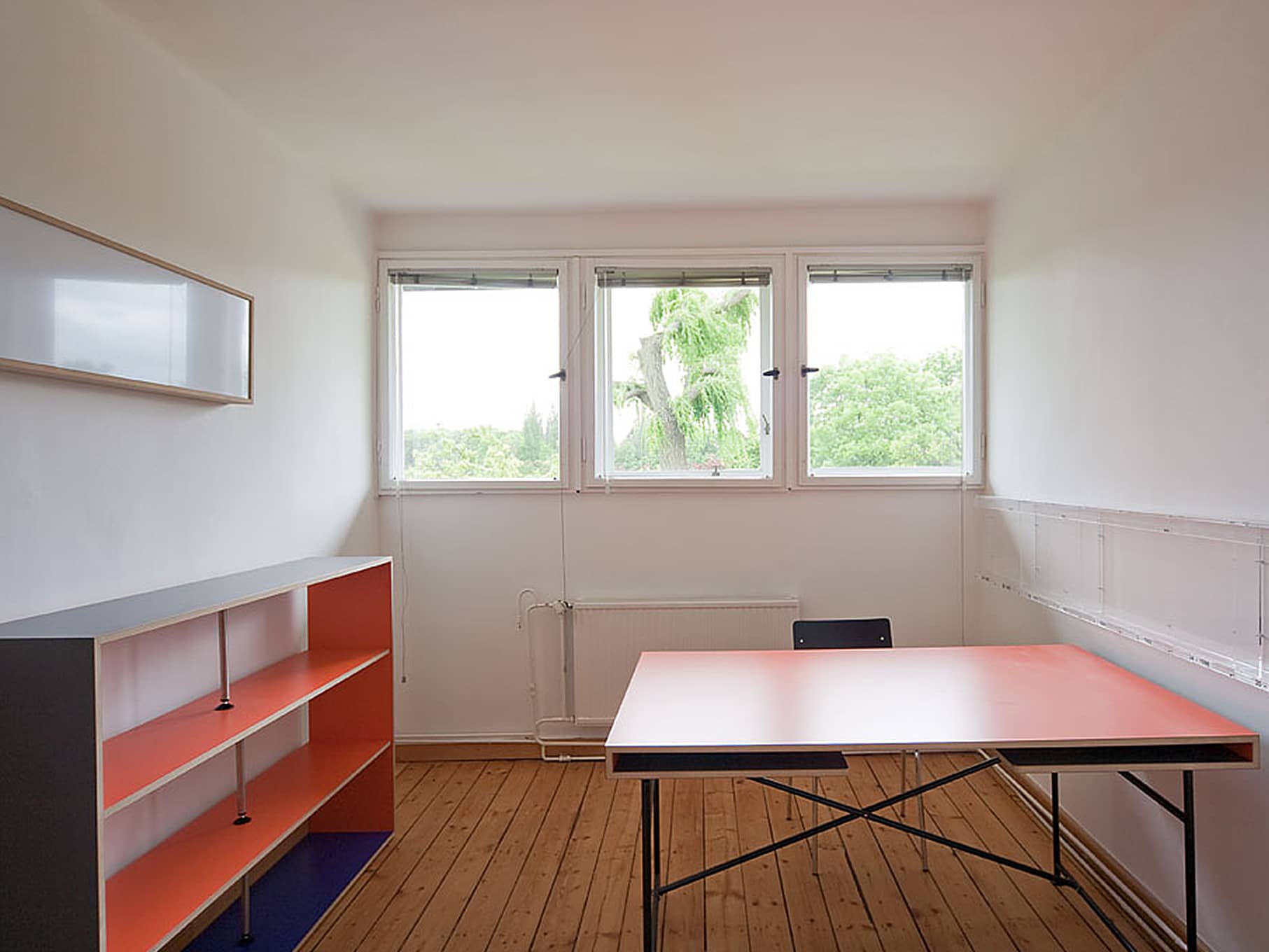 Photo: Gunter Binsack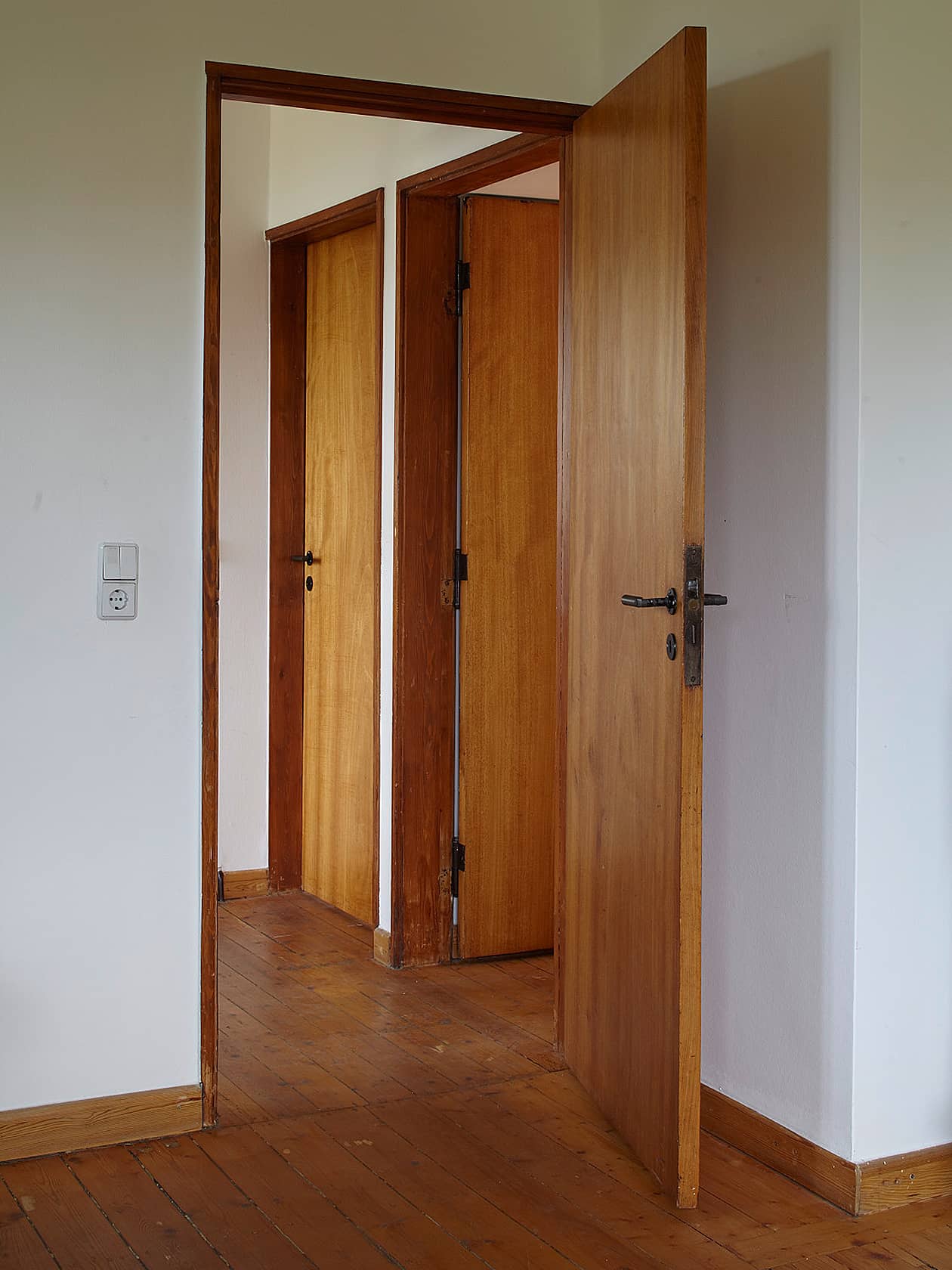 Photo: Noshe
---
Visit us
Are you interested in the Neufert House or the Neufert Box?
You are welcome to make an appointment for a tour: Heike Sterner
You can also visit the exhibition in the garden of the Neufert House every day from 9 am to 3 pm (free admission).
---
Contact
Neufert Stiftung Weimar
Heike Sterner
Rudolstädter Str. 7
Germany - 99428 Weimar-Gelmeroda
Phone: +49 (0)176 37 460 688 sterner@neufert-stiftung.de
Board
Nicole Delmes